Best Common Fence Styles in Tallahassee, FL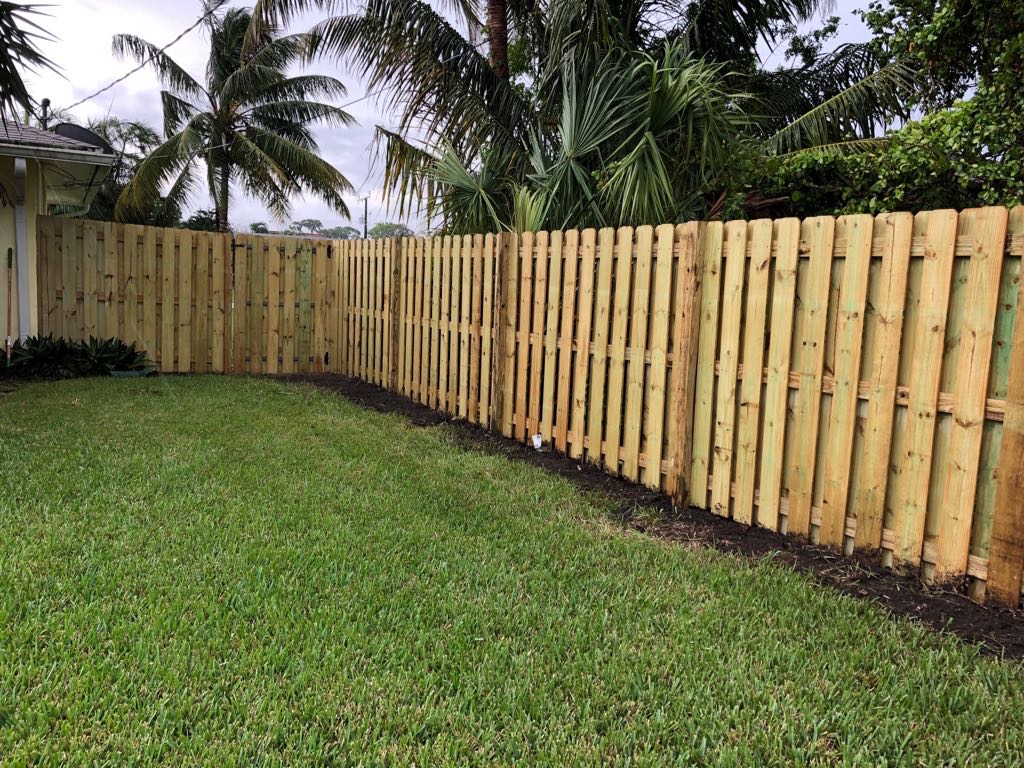 Fence Building Company in Tallahassee
At Tallahassee Fence Builders, we go out of our way to provide the best fence installation products and services in Leon County. We offer a variety of fence building materials and fence styles to match any budget and style. We are a company with expert fence installation contractors that have the knowledge and experience to offer a variety of fence styles and materials for both residential fence installations as well as commercial fence installations. Our experts are also well trained in creating and installing a variety of custom fence options to suit all budgets and styles. Call Tallahassee Fence builders today to find out what fence installation products will work for you.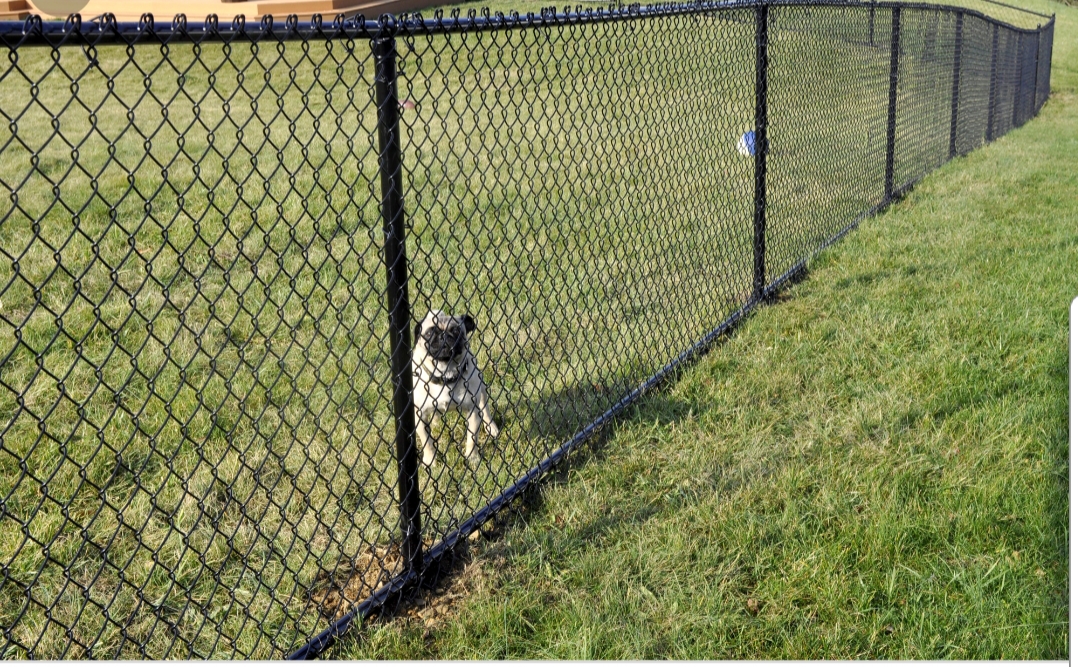 Top-Rated Tallahassee Wood Fence Company
Chain link fence installations are one of our most popular and affordable fence installation products here at Tallahassee Fence Builders. Their durability and simplicity will suit any fence installation from commercial property to a residential home. When you are looking for an affordable fence installation product, chain link fencing is a great choice. Chain link fences may not offer much privacy on their own, but there are many options to increase the level of privacy with this fence installation product.
With a chain-link fence, you get the option for securing your property without breaking the budget. The common options to consider when selecting chain link fencing are the height, a few colors and finish options and the size. With residential installations chain, link fences are usually to keep your property secure from outsiders or possibly to keep your pets safely inside without restricting their view of the great outdoors.
Securing a facility, the ability to see when someone is approaching from the outside and keeping unauthorized people off a premise is usually the top priority for a commercial fence installation. Chain link fences offer a variety of height options along with sturdy installation which makes them a popular commercial fence installation option.
Tallahassee Best Wooden Fences Styles
When privacy and affordability is your top priority, then a wood fence installation is what we would recommend here at Tallahassee Fence Builders. From the most popular picket fence installations to the full privacy wood fence installations, we are the best fence Installation company in Tallahassee. The versatility of wood fence installations allows them to be left "raw", stained or even painted to match any style. A professionally installed fence will last a long time because the experts know the best way to install your fence to ensure that it can withstand weather and any other factors that usually lead to the destruction of a fence.
They may be easier to install than most other fences since they are readily available, and many homeowners are tempted to do this type of fence installation on their own to save money. However, as the best fence installation company in Tallahassee, we have been called out to fix or replace many badly installed DIY wood fences, and the homeowner has ended up paying more to have their fence installation replaced or redone by an experienced fence installation company like Tallahassee fence builders. Our expert fence installers have spent years learning their craft and that is what makes us the top-rated Tallahassee fence installation company.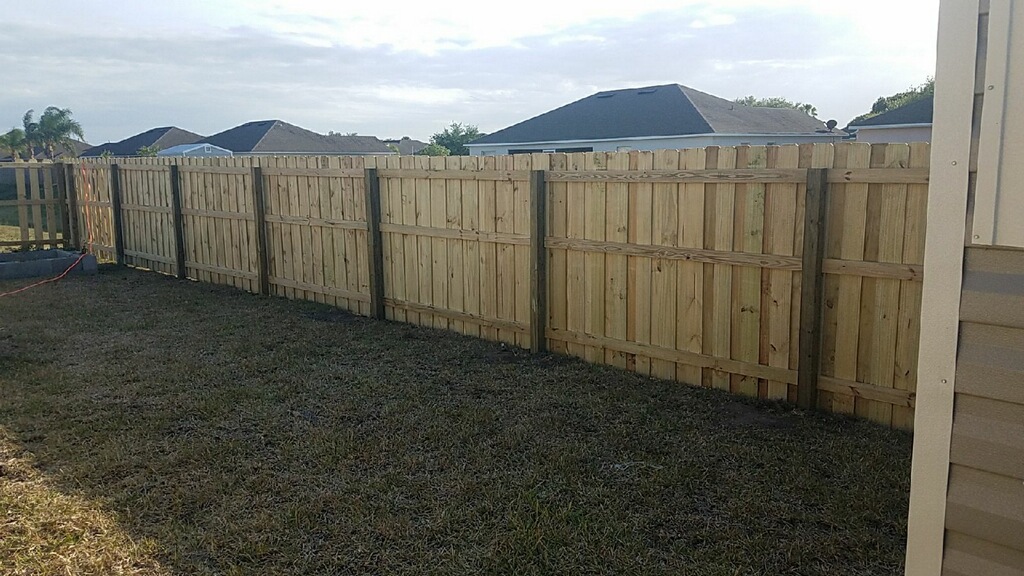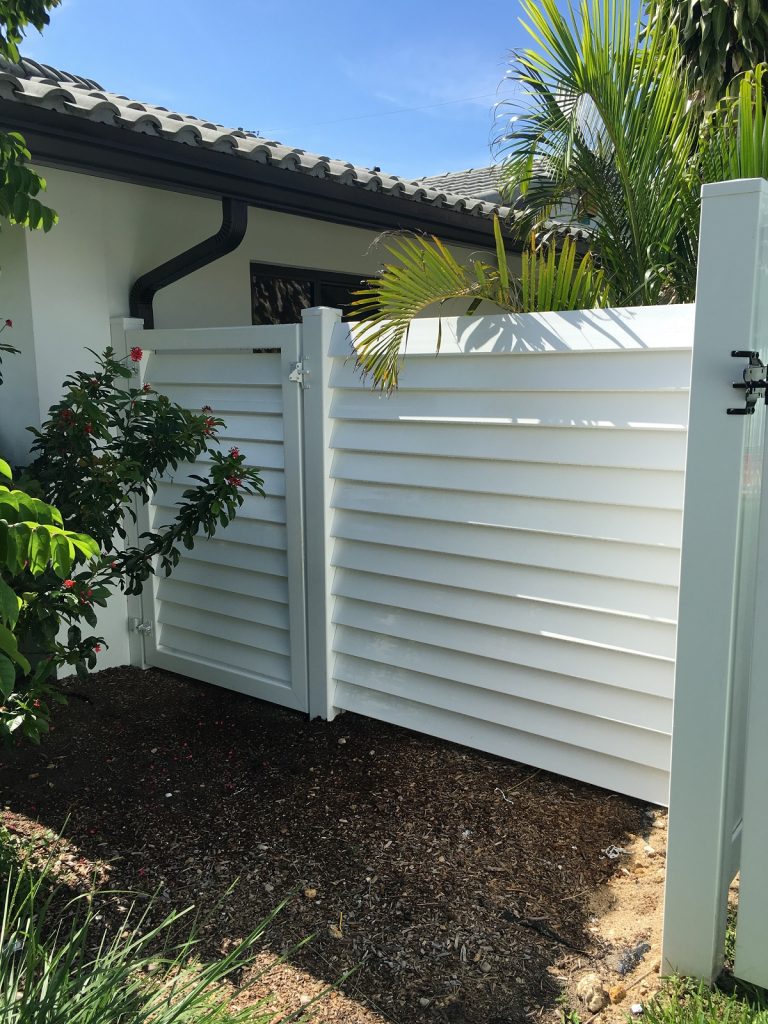 Best Chain-Link Fence Styles in Tallahassee
PVC fencing is relatively "new" compared to wood fences, chain link fences or wrought iron fences. This newcomer is becoming the go-to for many fence installations in Tallahassee because of the vast variety of color options available and the fact that it provides privacy and durability at a very affordable price. Imagine the fact that you can get a fence of any color just about and that the color will look as bright many years later as it did the day it was installed, without having to repaint or stain it. Now the color option you select may even put you on the "local sightseeing" tour! The other advantage is that cleaning a PVC can be as simple as running the garden hose over it!
Some of the other reasons that PVC fencing became popular, is that it is made out of vinyl which is not only non-porous(it does not soak up water or other liquids that could damage it), it is pest and bug resistant so no need to worry about it getting eaten by termites and it is also flame-resistant which makes it popular in places where there are regular seasonal brush fires. PVC fencing is also now being made with recycled plastic which is making it a popular option for all those who are trying to reduce their carbon footprint and go green.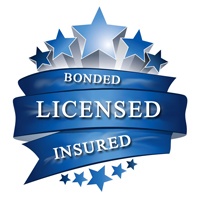 Best Iron Fences for Tallahassee, Florida
Wrought Iron fences are usually very ornate and fit a very specific style home or commercial application. They are however still very popular since there can vary from very simple to the super ornate and fancy options. The more customized wrought iron fences tend to stand out and are usually a great point of conversation. Iron fences have various applications including balconies, exterior fences, garden fences, pool fences, and many other options. These fences are usually seen around mansions or added to the top of brick walls for an additional aesthetic and safety feature.
The typical wrought iron fences weight, ornate nature as well as the methods of installation make them the type of fence installation that is left to the professional fence installation contractor. Their cost is also another reason you want the best fence installation company in Tallahassee to do the installation, since making mistakes on measurements and installation are not simple to reverse or fix. Tallahassee Fence Builders have some of the most experienced Wrought Iron fence installers available in the Leon County area, so you can rest easy when we do your iron fence installation, you are getting the best fence installation company in the Tallahassee area. Call us today to see how we can help you with your Iron fence installation project.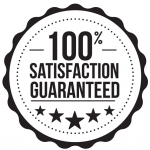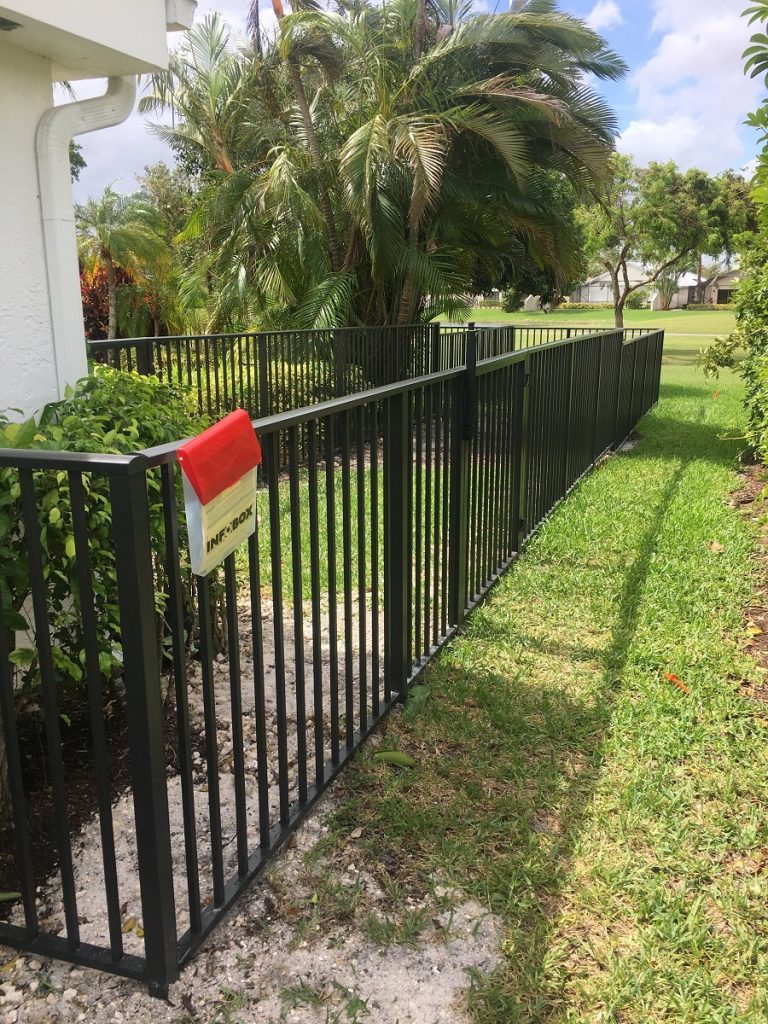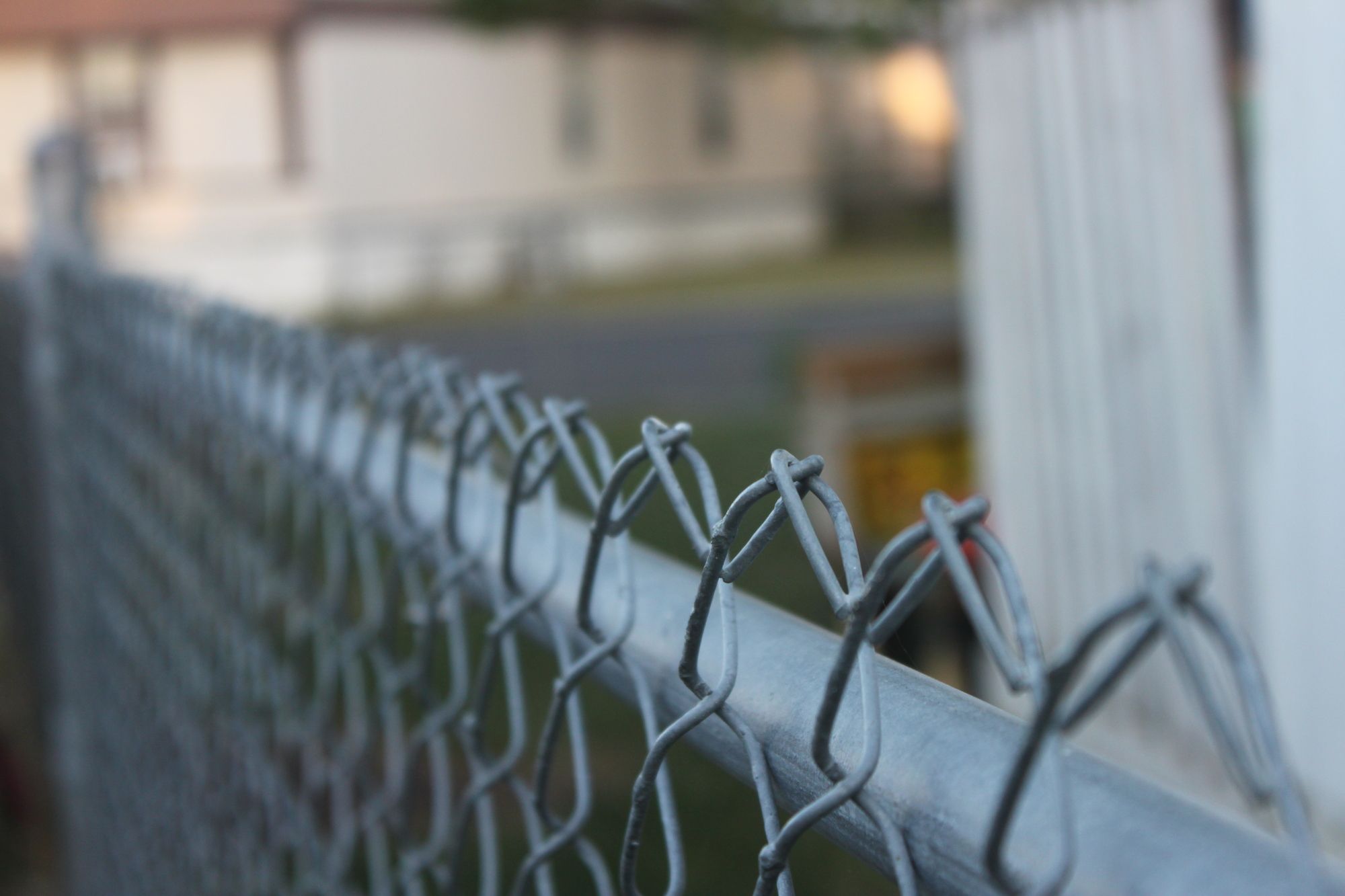 Aluminum Fences in Tallahassee, FL
When it comes to strength and affordability, aluminum fences are the fences we at Tallahassee Fence Builders usually recommend. They can provide the structure and style of a wrought iron fence but at a more affordable price. The aluminum fence options also have the added benefit of not being as susceptible to rust like their wrought-iron counterparts, which makes their maintenance less frequent and hence less expensive.
Aluminum fencing is what you typically see around pools especially because you can have the security, style, and visibility all in one. The other application that is well suited for aluminum fencing, is in yards that have steep hills or valleys making the terrain uneven. The fact that aluminum bends quite easily also allows for a variety of shapes and styles in the aluminum fencing. Our expert fence installers know the best ways to handle and install these fences to ensure that you end up with the best-looking final product.